UV-C Disinfection Machine (YY02)
Prevent Covid-19 with UV-C
UV-Wavelength
*254nm (UV-C rays) x 6 (36W/75W) CE Certified
Human Detection IR Sensor (Max. 6 meters)
*UV-C lights will automatically turn off if someone approaches
Wireless Operation
*Fully automated and easy wireless operation through Android app
CE certified with Test Report
*15mins to sterilize 25m2 indoor room can kill 99% bacteria and viruses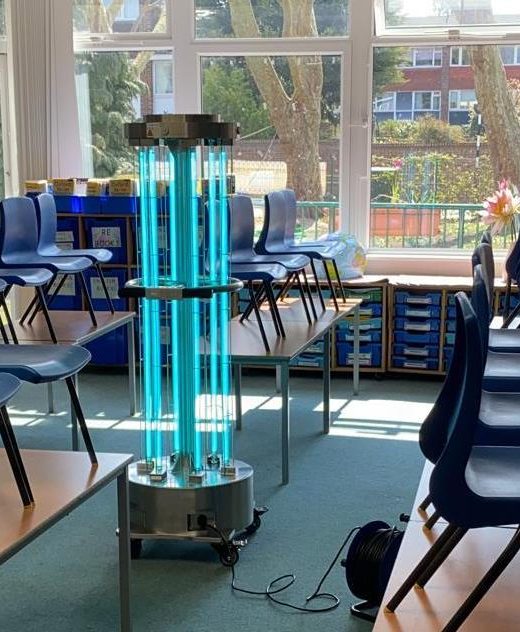 UV-C Disinfection Machine (YY03)
Upgraded Edition – with Self Rotated Protection Shield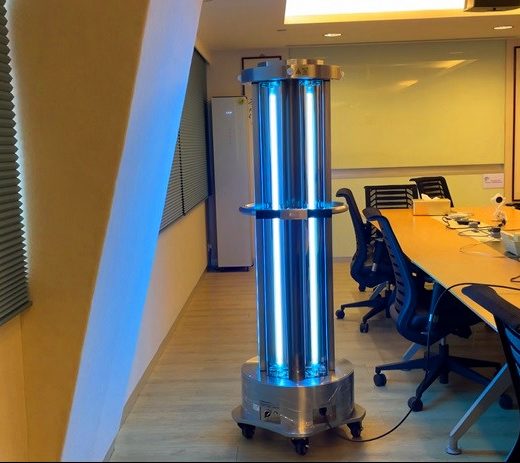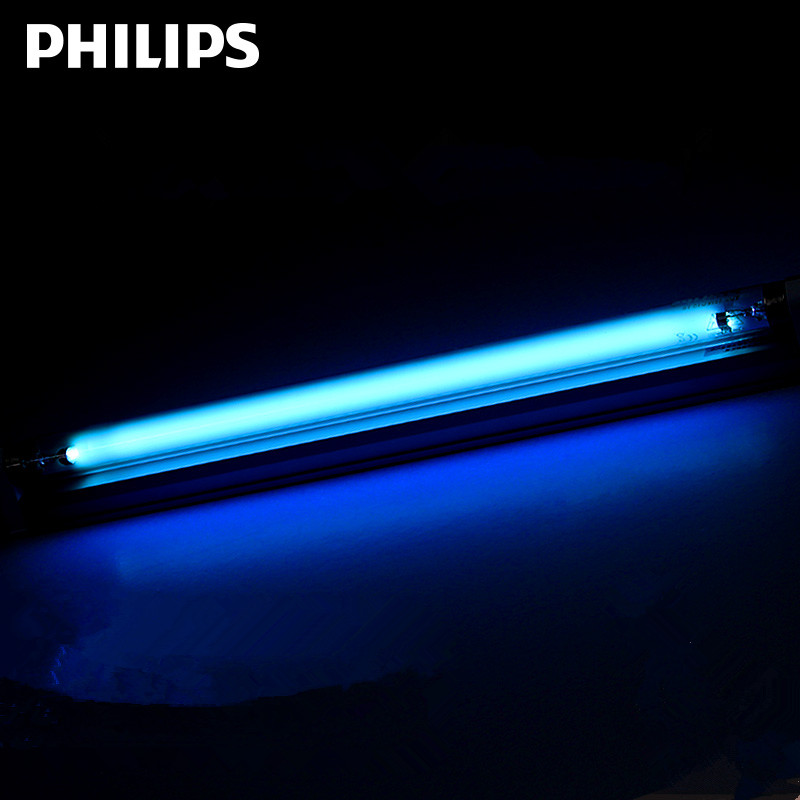 We use Philips ultraviolet lamps

Reliable UVC output over lifetime
All Philips UVC low pressure mercury lamps contain a unique coating on the inner glass wall that ensures the UVC output over the useful life of the lamp never drops below 85% of its initial output
Lowest mercury content for a better environment
Philips has always taken the lead in reducing the amount of mercury required to operate fluorescent lamps. To dose the mercury in the lamp they use a unique mercury capsule that results in :
Precise dosing of the smallest amount of mercury in a very reproducible way
No mercury emission during manufacturing
Optimum lamp performance with lowest possible amount of mercury in the lamps
360 ° Disinfection Coverage
Installed with silent universal brake wheels and timer , easy and light weight to operate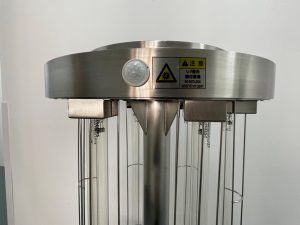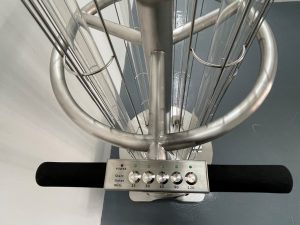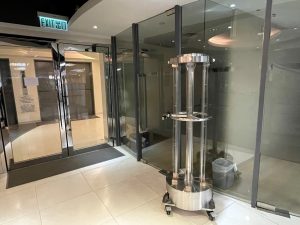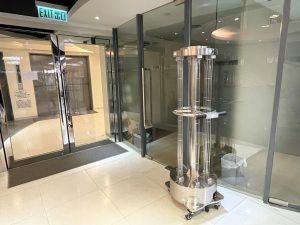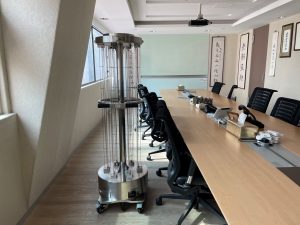 Wireless Bluetooth connection with Android APP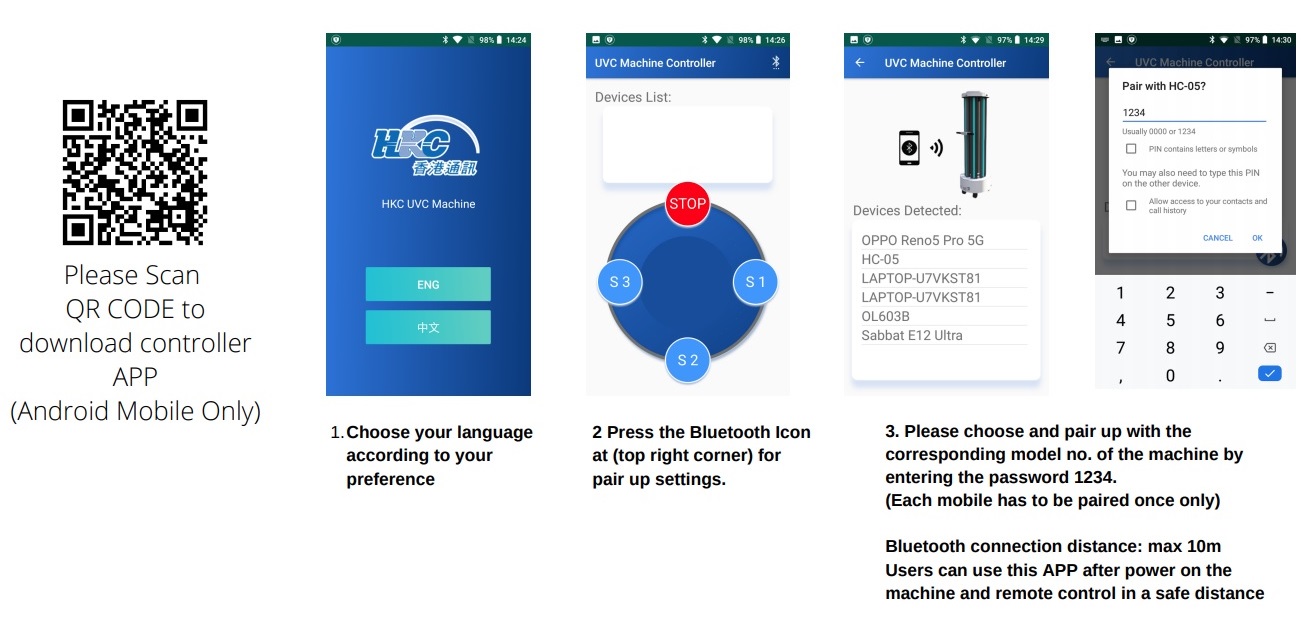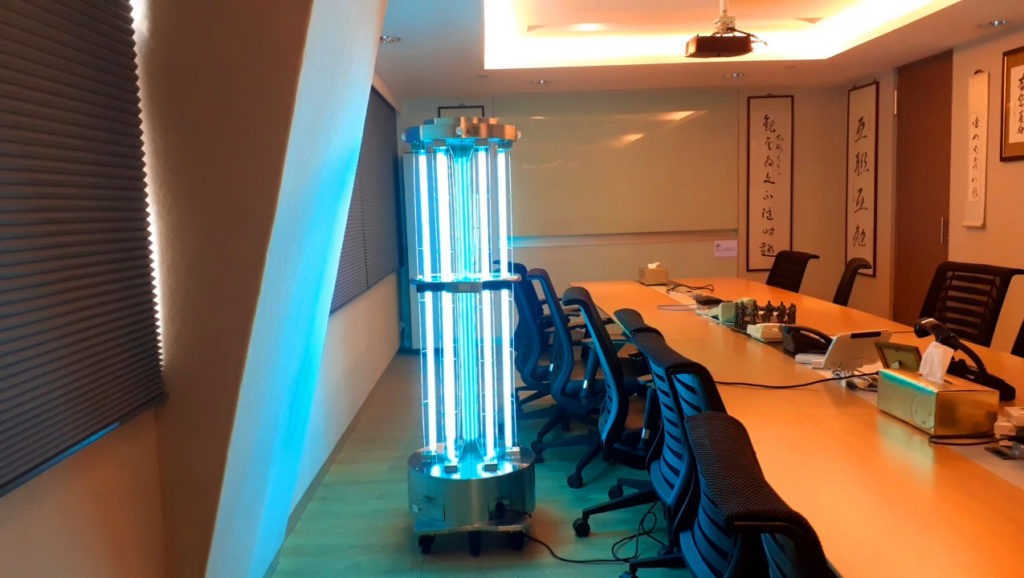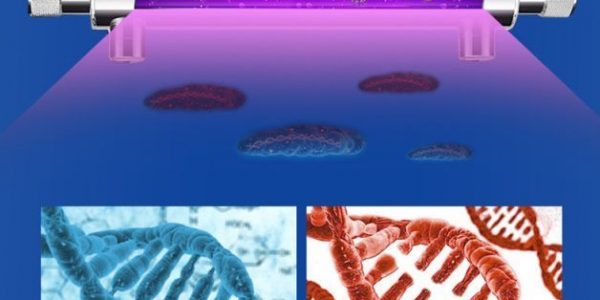 UVC light disinfection eliminate any remaining pathogens after manual cleaning processes, such as:
Clostridium difficile (C.diff)
Staphylococcus aureus
Methicillin-resistant Staphylococcus aureus (MRSA)
Vancomycin-resistant Entercoccus faecailis (VRE)
Norovirus
How can we take adequate defense measures?
Bacteria and viruses spread easily in densely populated public areas, such as offices / shopping malls /cinemas / theatre / hospitals etc.
UV-C Disinfection Technology:
Emitting concentrated UV-C light onto infectious hotspots in rooms , supporting the normal cleaning routines.
Prevents and reduce the spread of infectious microorganisms in the environment by breaking down their DNA structure.
Safe, reliable and user friendly wireless operation as it can be operated easily by staff through mobile app.
Installed with human detection IR sensor, UVC lights will automatically turn off if any staff accidentally approaches the machine
Reducing public areas infection rates and operating costs.