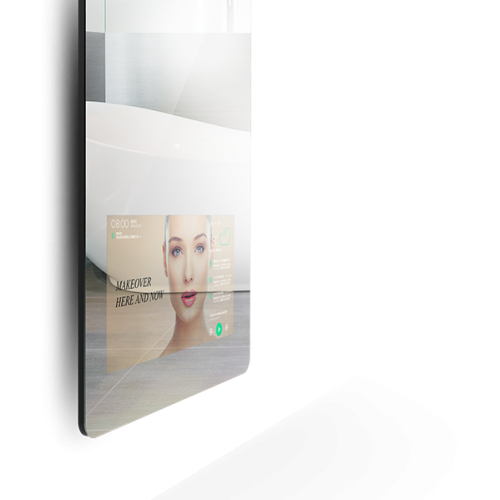 Smart Mirror
The smart choice for your home
Runs Apps for video chat, home automation / intercom, security, healthcare
Capacitive touch panel (10.1″ / 15.6″ / 21.5″ / 23.6″ / 32″ / 43″ ); custom mirror sizes
App Customization Service
Smart Kitchen (video cookbook) Smart wall (Estate info) Bathroom Mirror (no camera)
Video Chat for connecting Friends and Family
Notifications for movement at home, safety alarms and health data alerts
Ideal for home, service apartment, and hotel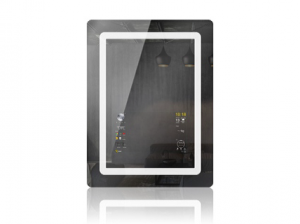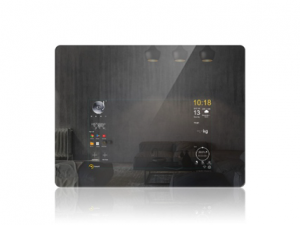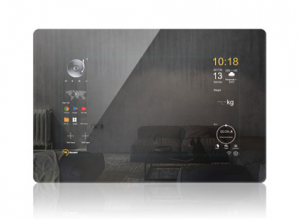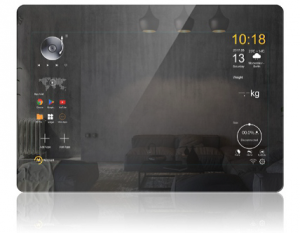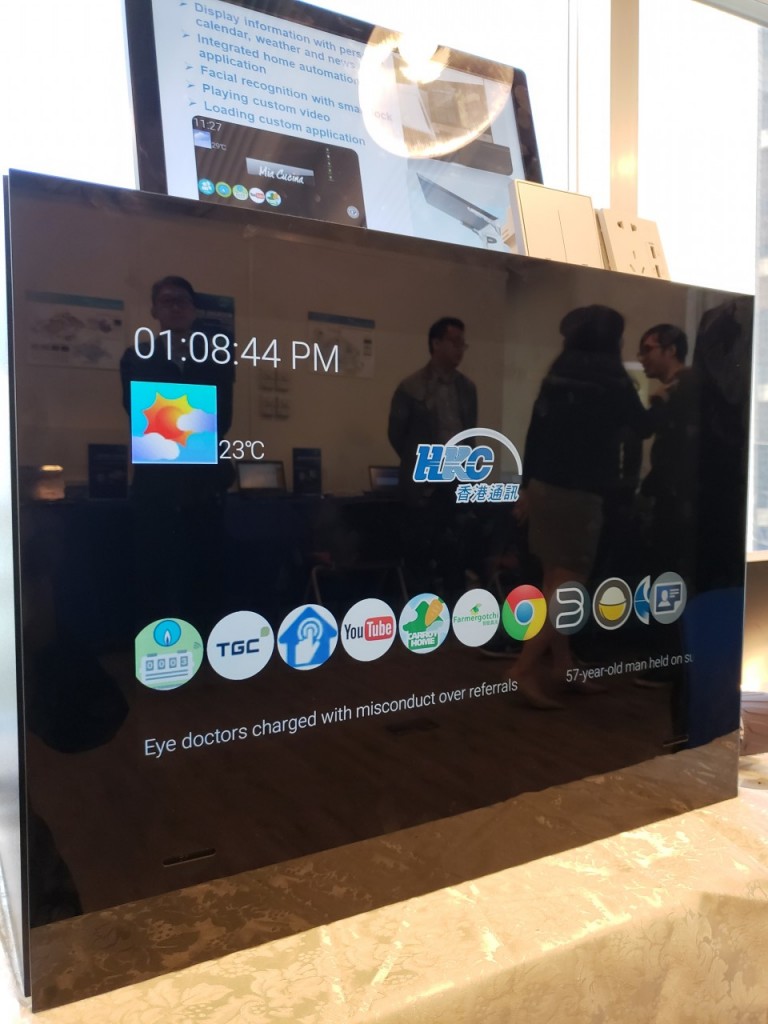 Designed with the elegance cupboard series by Mia Cucina
HKC has provide a Smart Mirror to construct an IoT environment while user can easily have a nice cooking experience.
Integrate with Carrot Home Automation System, users can control kitchen electronic devices such as lighting, audio visual, air conditioning by one touch on smart mirror, control smart locks for opening or locking kitchen cabinets, view daily information such as time, date, temperature and RSS news. Android based widget for users to customise and download more Apps from Google Play Store!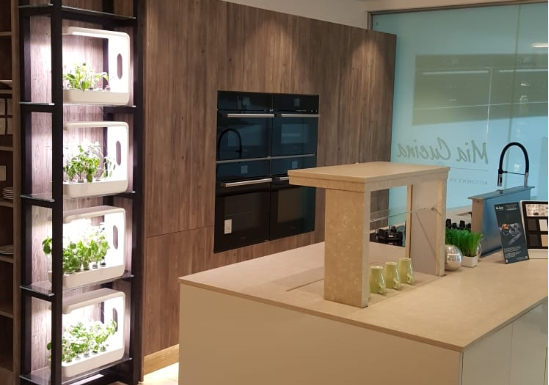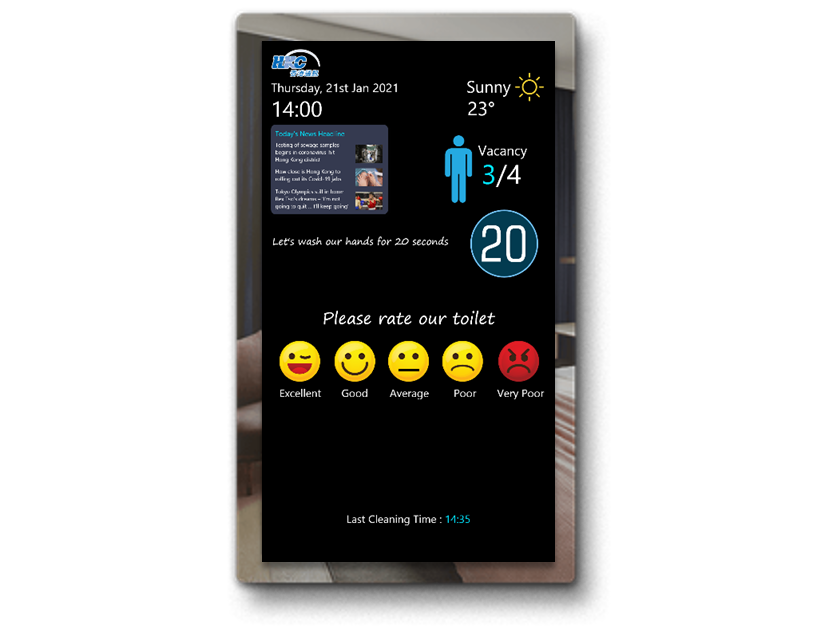 Smart Bathroom Mirror (no camera) + Touchless Technology 
WiFi, BT4.0, and Ethernet
10.1″, 21.5" or 23.6" Capacitive Multi-touch
Android OS
Direct Main Power No built-in battery
Custom Mirror Size
Brightness: 450 (typ) cd/m2 Resolution: 1920 x 1080 Contrast: 1000:1 (typ)
Cloud based platform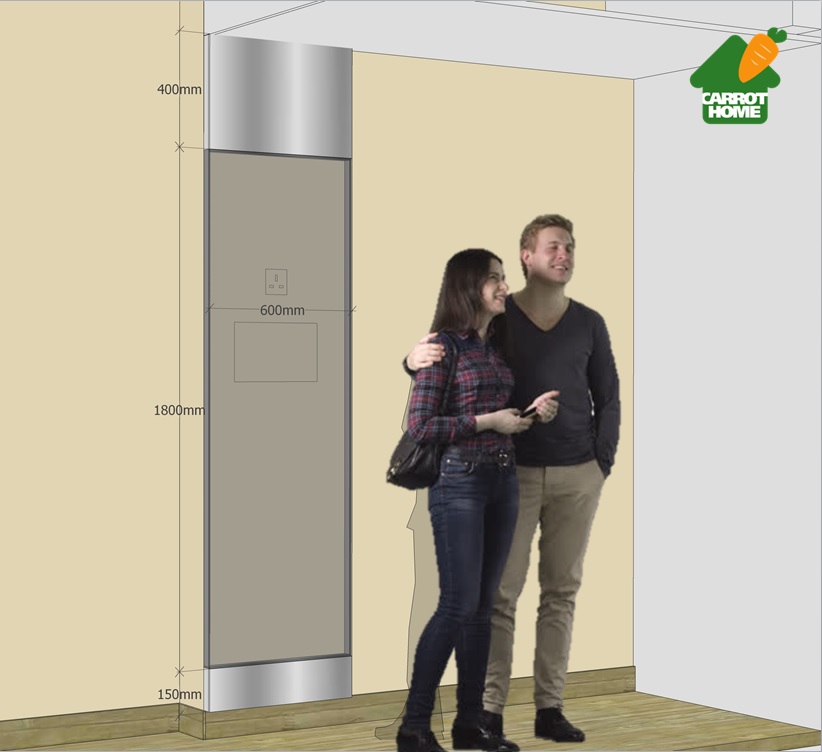 Custom Smart Mirror Design (example)
In this example, we propose to split the full height mirror (600mm x 2350mm) into three separate mirrors as shown to the left.  The upper and bottom mirrors are normal clear-type mirrors that are bonded to the wall surface using adhesives.
The middle portion is made of the Smart Mirror. A wall-box is to be embedded inside this partition wall and the smart mirror (shown in dark gray) will cover this wall box.  A power connection is to be provided by others inside this wall box. This Smart mirror is mounted on the wall box using special fixing accessories that enable the mirror to be removed from the front side for maintenance purpose.
The smart mirror can also connect to optional external ceiling speakers for better sound quality.
The following preset application functions are available from the Smart Mirror:
Home automation control
Quick control for light on/off in the immediate area
Video doorphone intercom to Visitor Panel and Careataker
Video chat to friends and family
Integration to health/wellness monitor devices such as weight scale, thermometer, and blood pressure meter
Background music
Booking of clubhouse facility
General Information display such as weather, news and community notices